Rake & Run 2022: This past Wednesday the WMS Builders Club teamed up with the WHS Key Club to clean up yards and public spacea across Whitewater. Later in the afternoon, our middle and high school students worked with members of the Arboretum at Starin Park to plant trees and learn about urban forestry. Both the Builders Club and Key Club are student led groups sponsored by the Whitewater Kiwanis Breakfast Club. Both groups are focused on public service and good citizenship. Mr. Holzem (Associate Principal, WMS) advises the Builders Club. Ms. Peotter (Teacher, WHS) advises the WHS Key Club.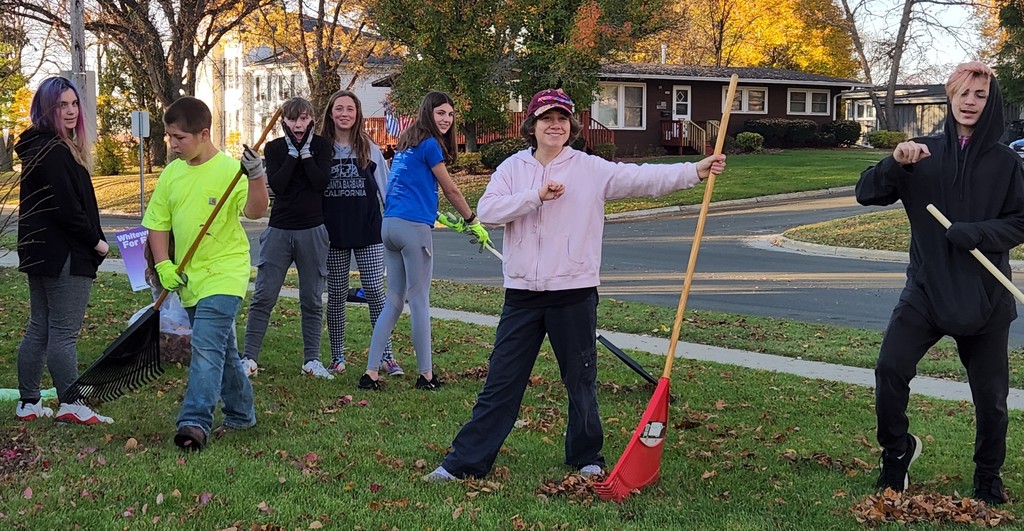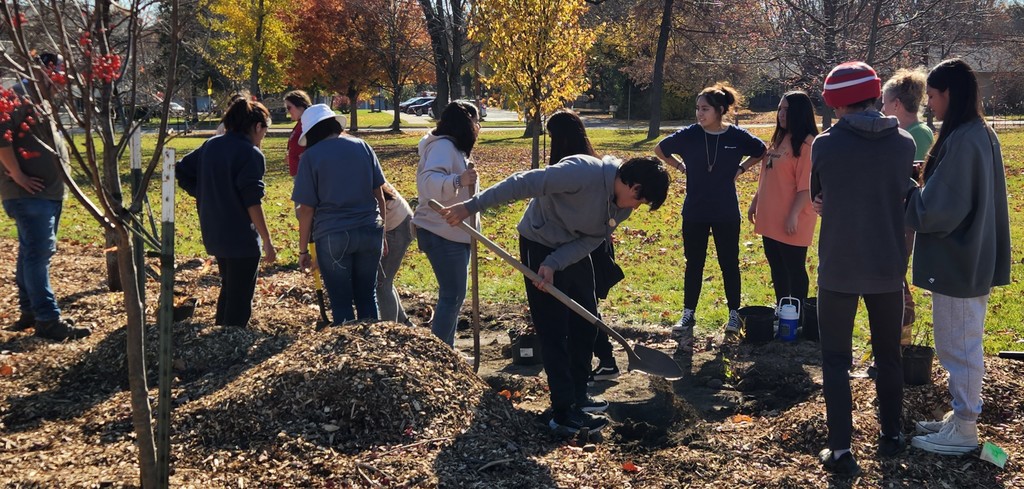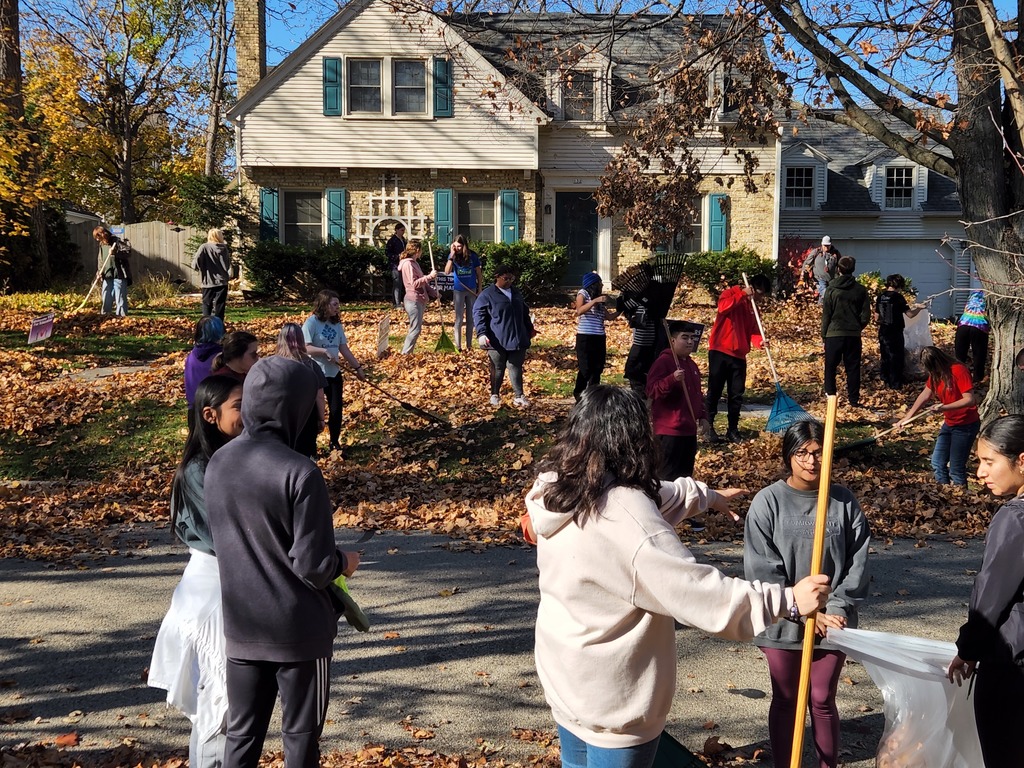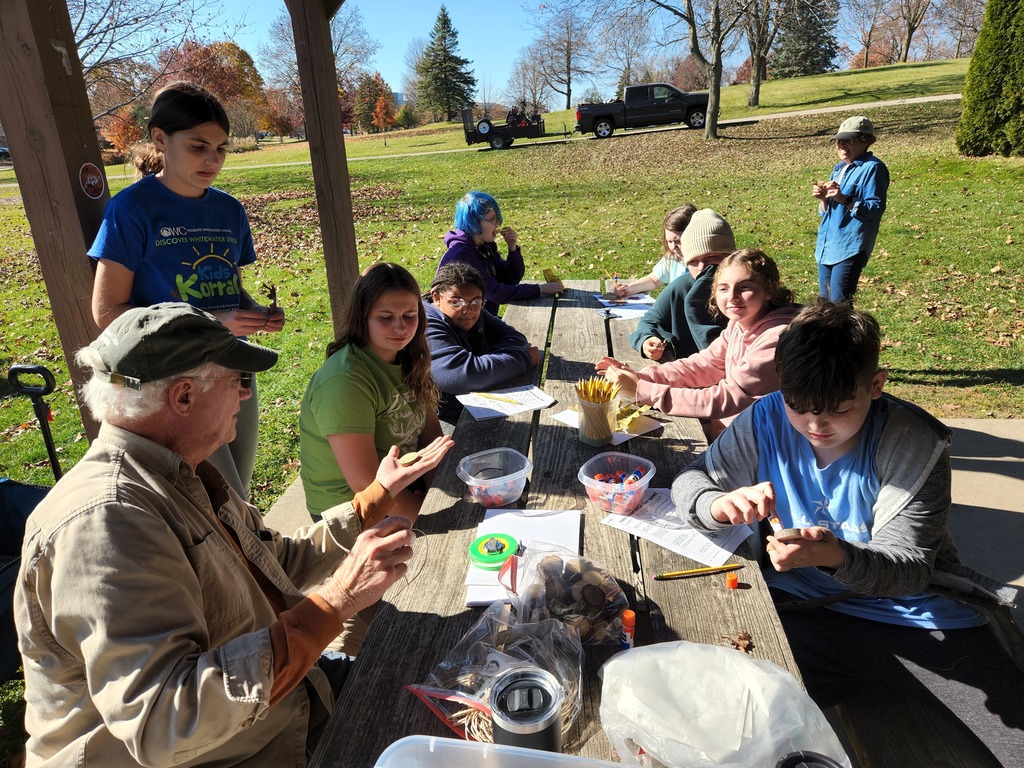 Our Whippet cheerleaders are running a SHOE DRIVE fundraiser beginning on Monday (Halloween!). Please reach into your closets and donate any shoes (babies, kids, adults, boots, sandals, flip flops, sneakers, boots, dress shoes, etc.) your family is no longer using/needing. Attached is a flyer. You are welcome to print and post anywhere in town. Please also share this image on your Facebook profile pages and SPREAD THE WORD! The drive ends on December 30th. Several posts will be made on the schools' Facebook pages as well. A press release will be shared on the Banner and hopefully a local radio station! Thank you in advance for getting the word and helping our cheerleaders raise money for uniforms! Nuestras porristas de Whippet están organizando una recaudación de fondos SHOE DRIVE a partir del lunes (¡Halloween!). Busque en sus armarios y done los zapatos (bebés, niños, adultos, botas, sandalias, chancletas, zapatillas de deporte, botas, zapatos de vestir, etc.) que su familia ya no usa o necesita. Adjunto hoja informativa. Le invitamos a imprimir y publicar en cualquier lugar de la ciudad. ¡También comparta esta imagen en sus páginas de perfil de Facebook y CORRA LA VOZ! La campaña finaliza el 30 de diciembre. También se harán varias publicaciones en las páginas de Facebook de las escuelas. ¡Se compartirá un comunicado de prensa en Banner y, con suerte, en una estación de radio local! ¡Gracias de antemano por correr la voz y ayudar a nuestras porristas a recaudar dinero para los uniformes!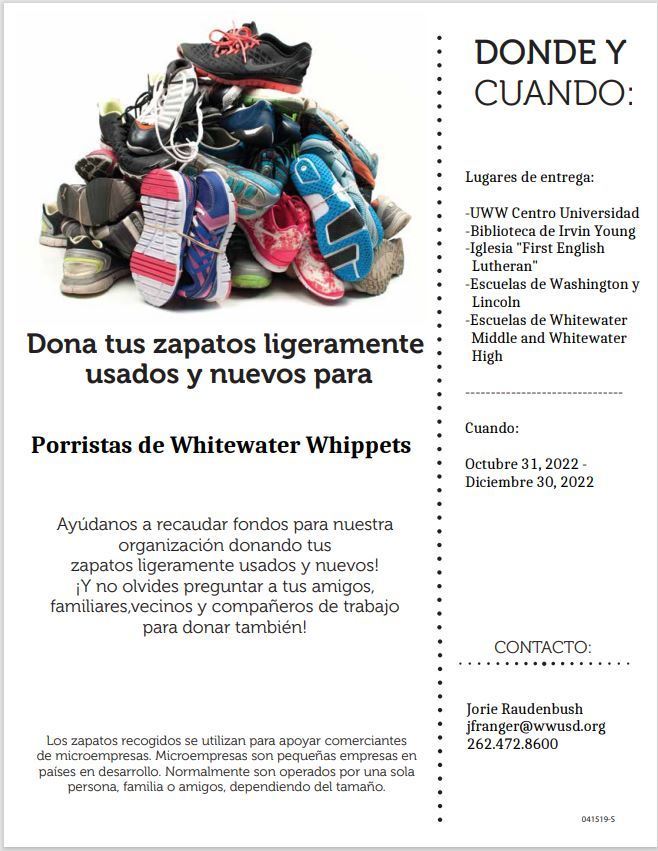 Whitewater Middle School Builders club get a tweet from the DPI. Great job everyone.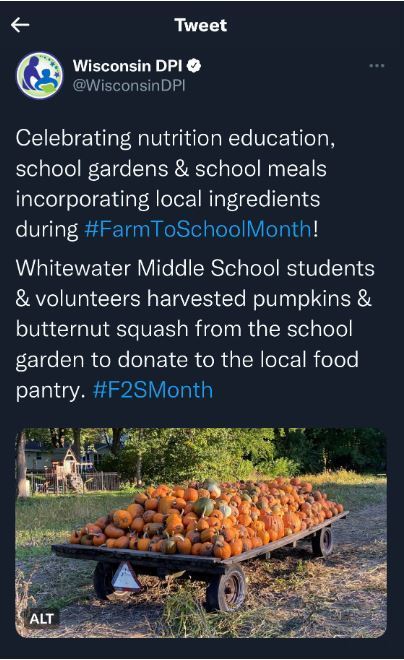 Whitewater Middle School activity night is this friday, Oct 21st. There will be a haunted house, dancing, concessions, dodge ball tourment, etc... Permission slips available wednesday in the office. Ticket sales start thursday and friday during lunch. No sales at the door. Cost is $5.00. Time is 5:30 pm- 7:30 pm🎃🧟🍿.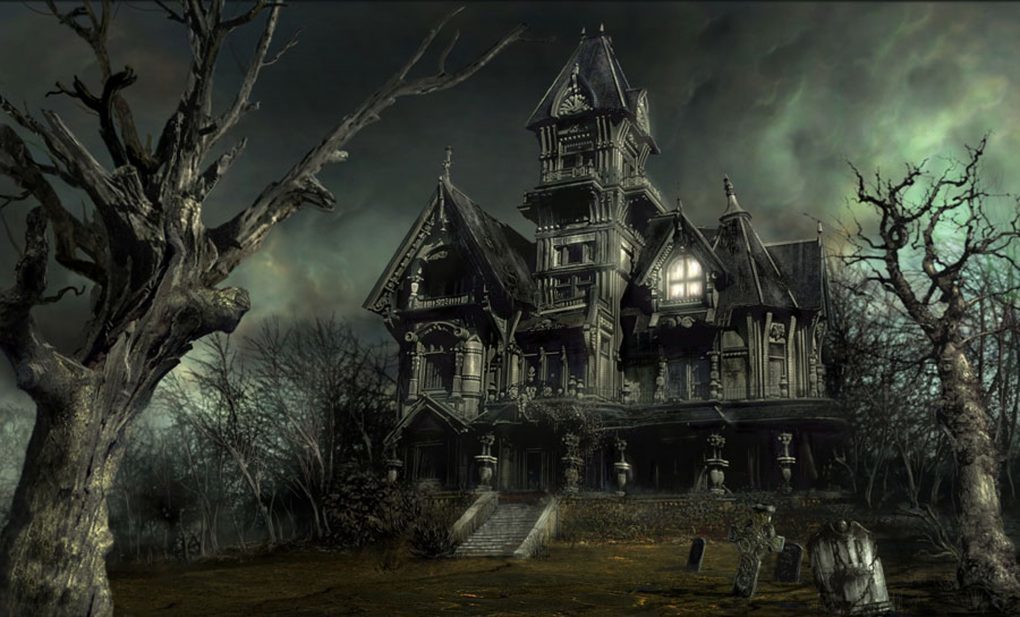 Whitewater Middle School students are getting hands on experience with the then shop class.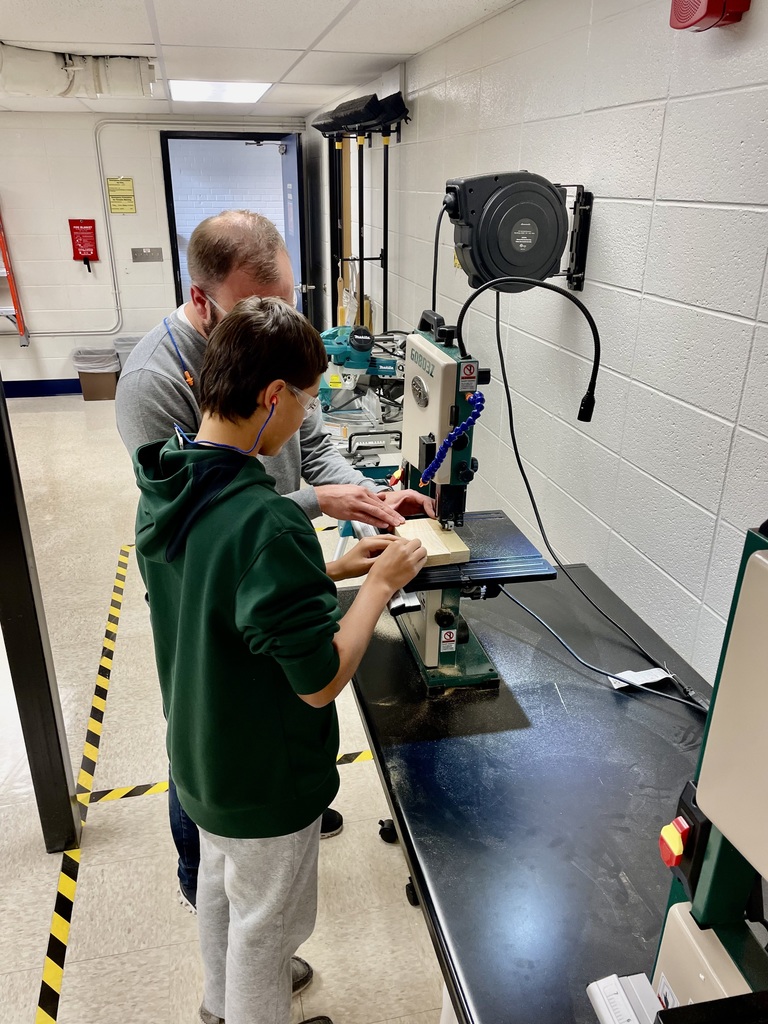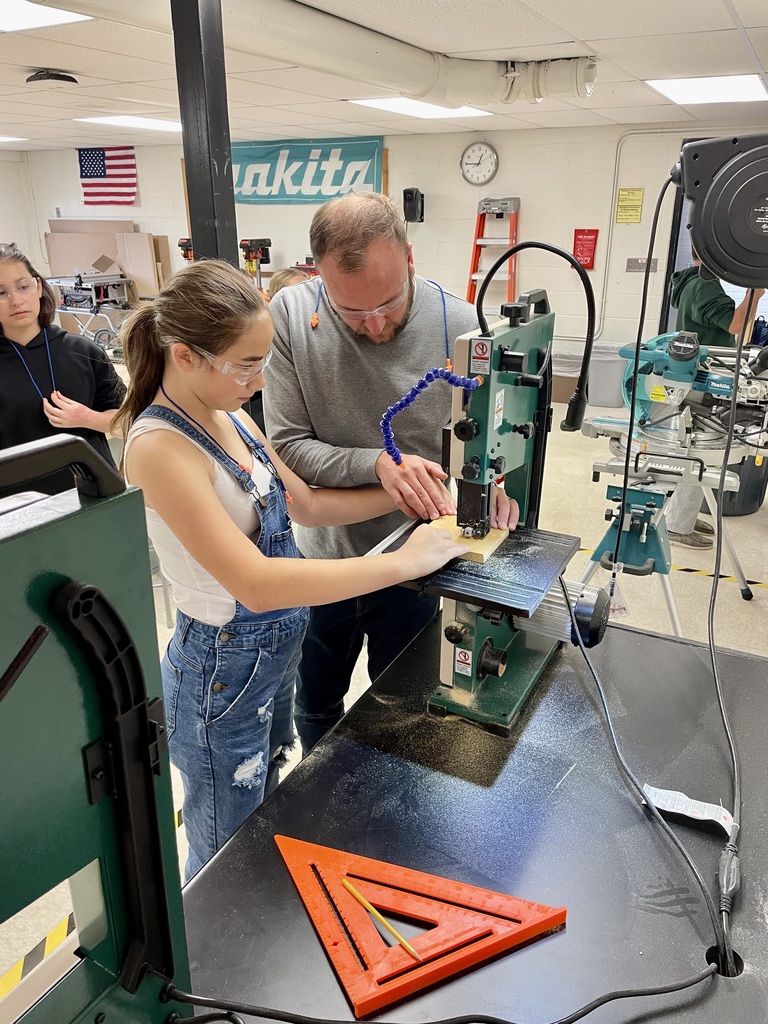 WMS 7th grades are making grilled cheese sandwiches in FACE class today. Great day to have them make you a grilled cheese at home.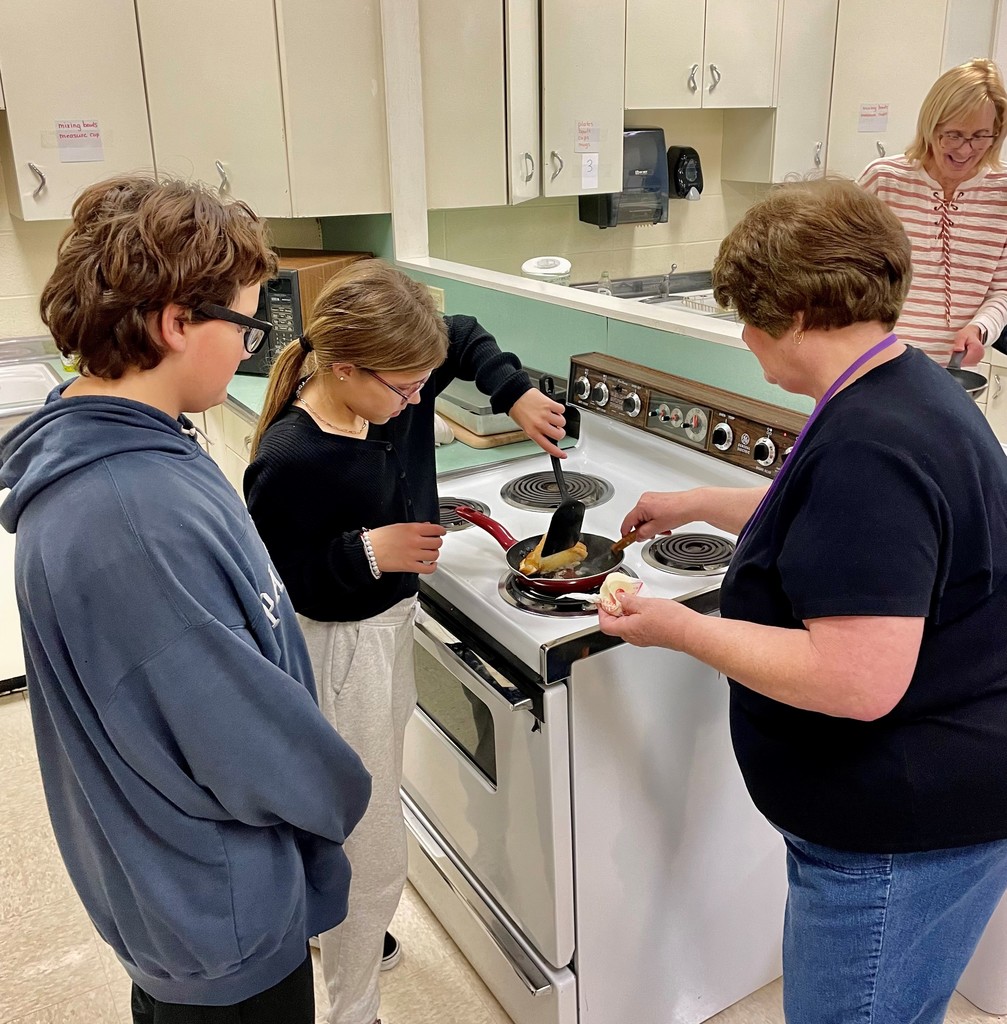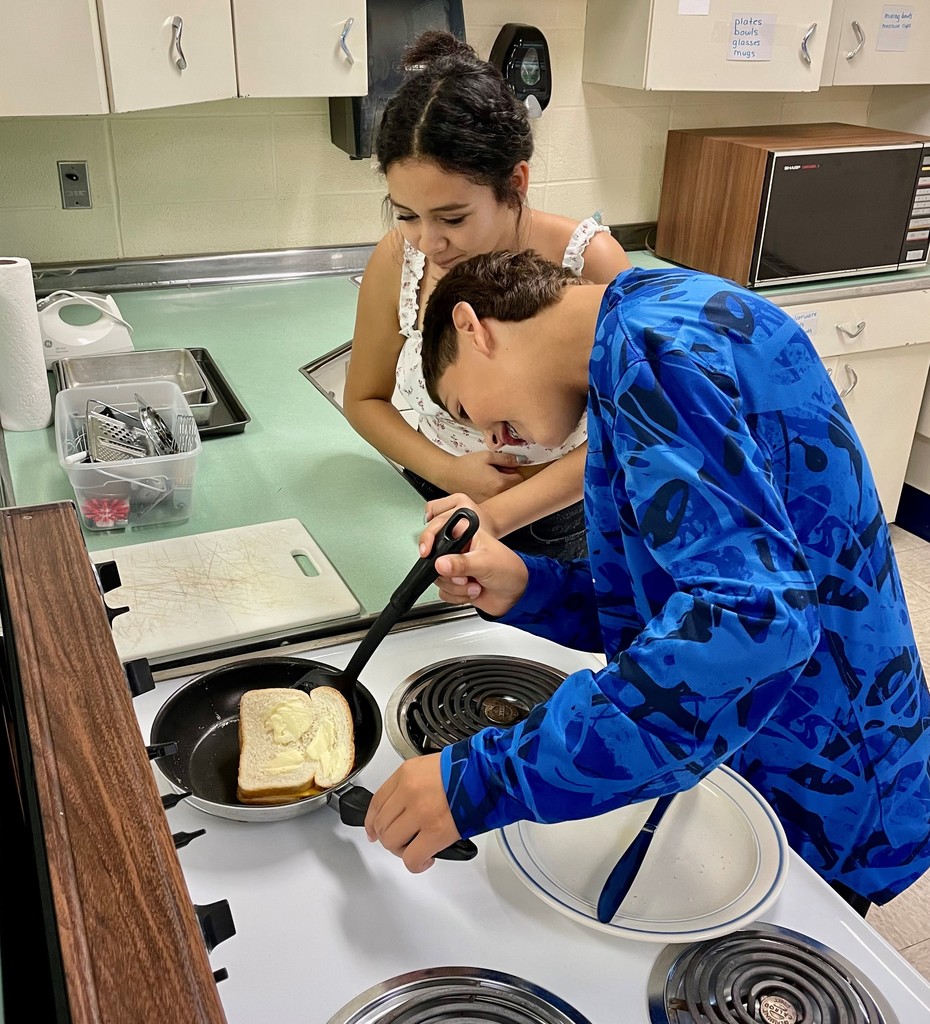 8th Grade Class only Greaser / Soc dress up day. 8th grade has finished reading the book the Outsiders and will having a dress up day Monday Oct 17th. This is for the 8th grade class only. See flyer.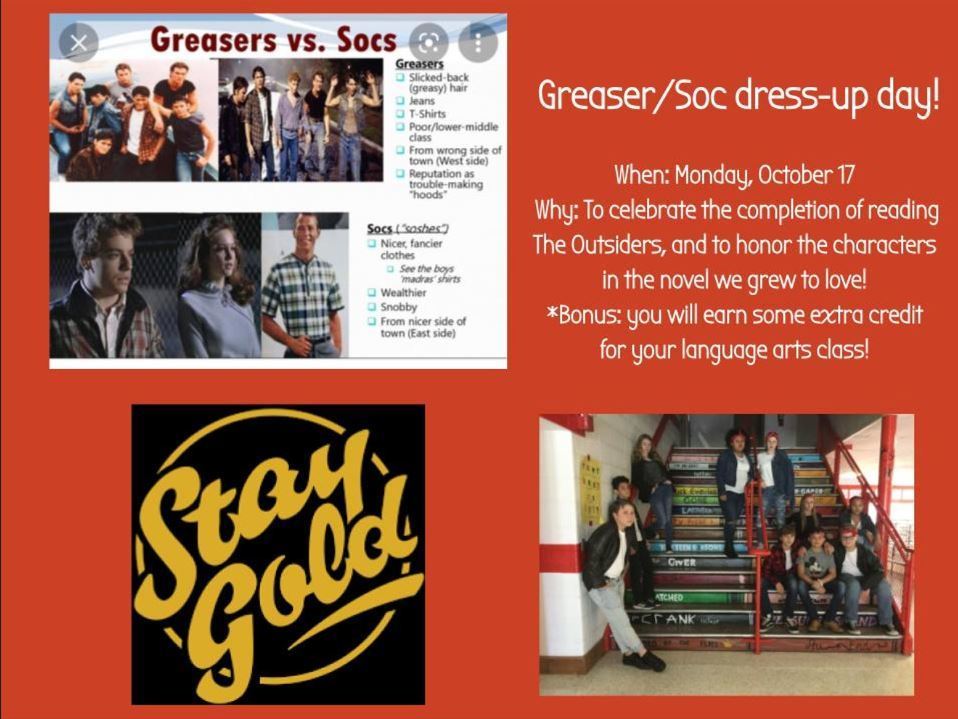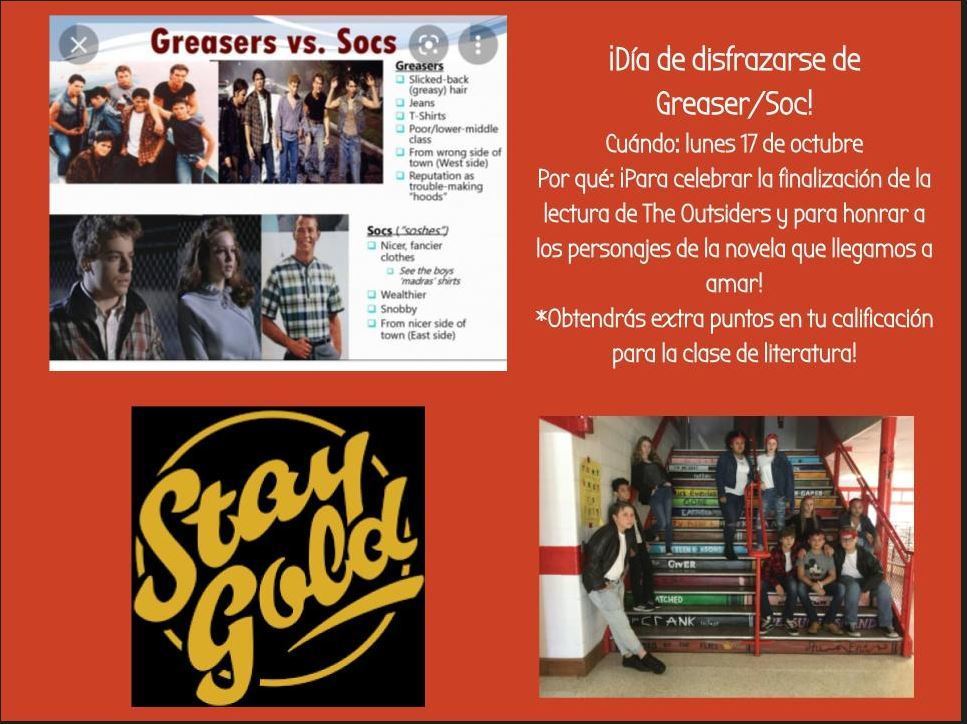 Great Pumpkin Harvest 2022 Today members of our Builders Club and Cross Country team teamed up to help Mr. Cooper harvest pumpkins and squash for out local food bank.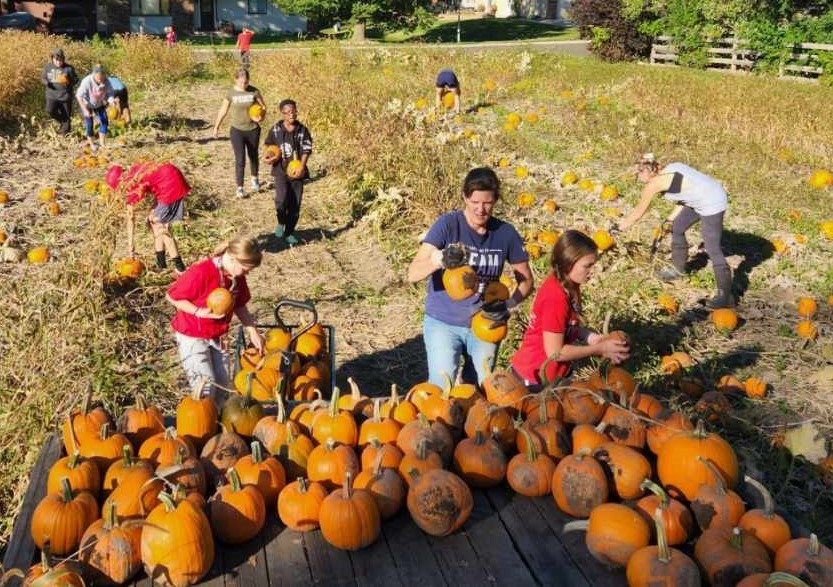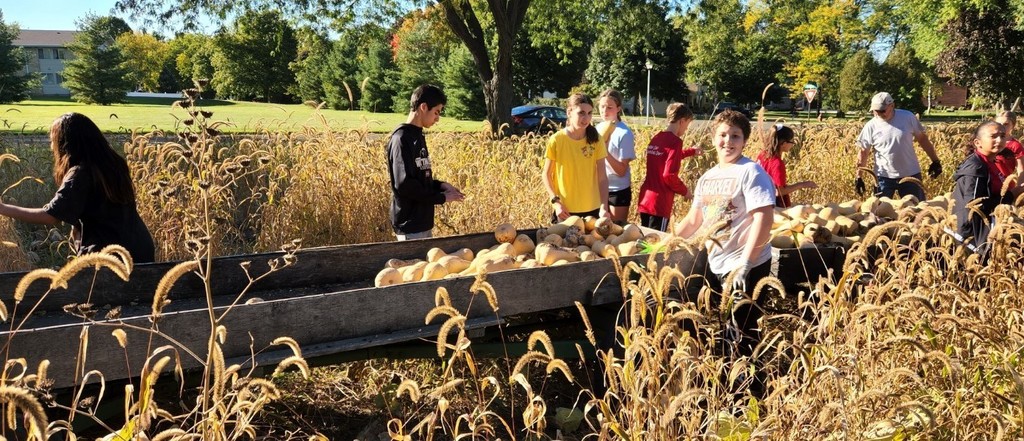 WMS Student Council Stuff the bus food drive. The Middle School Students did a great job of collecting food for Stuff the bus. They collected 396 items.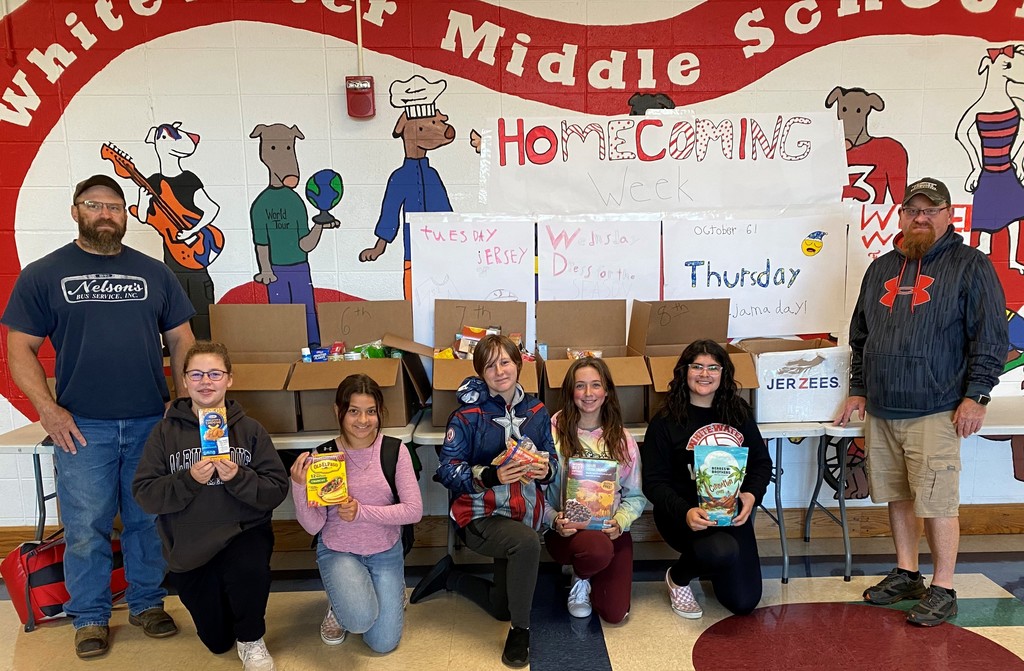 Tonight, the Whippets host McFarland for our annual homecoming football game! Kickoff is at 7 p.m. 🏈 We look forward to welcoming our alumni, fans, and community for this annual tradition. Let's go WHS!
Attached is a flyer for the FFA Alumni cookout. Please come and enjoy. Take-outs will be available.
The Builders Club helped with the Kiwanis Pancake Breakfast this past weekend. The Builders Club worked from 6:45 AM to 1:00PM serving pancakes and helping out with the event. Great job everyone!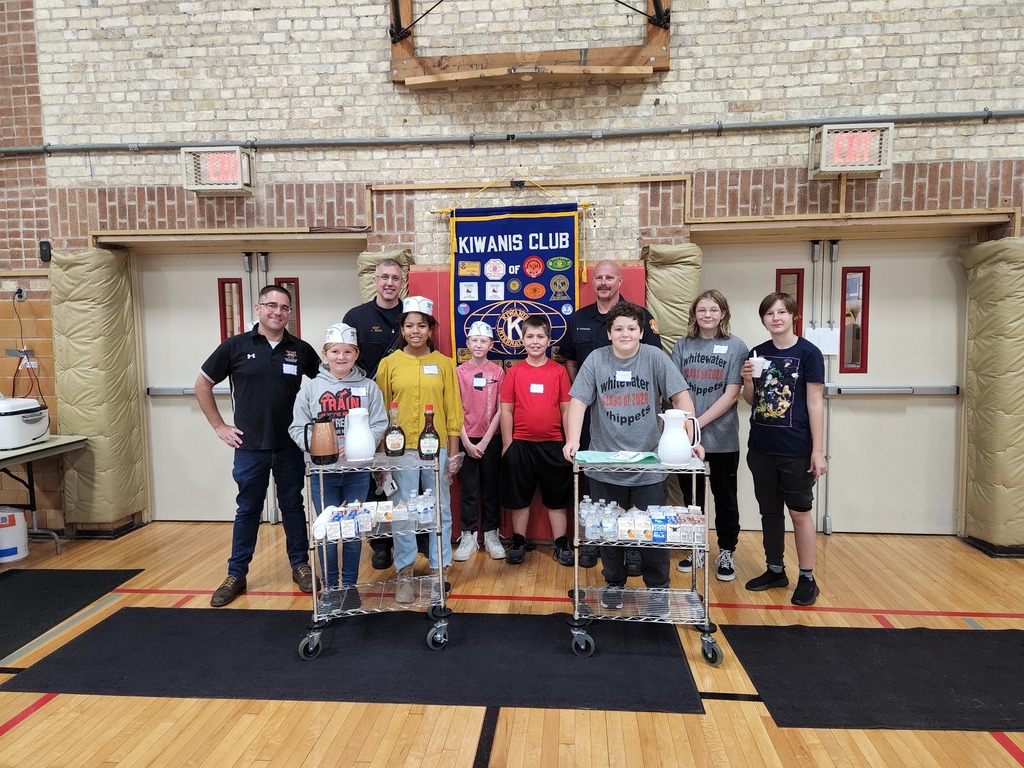 The 2022 - 23 Whitewater Middle School welcome back letter has been posted to the Middle School webpage under documents.
The 2022 - 23 Middle School Student handbook has been posted to the Website under Documents.
Summer School Playhouse presents Willy Wonka and the Chocolate Factory, July 7-9th at WHS Auditorium. Tickets are $8 for adults and $5 for students. Call 262-472-8178.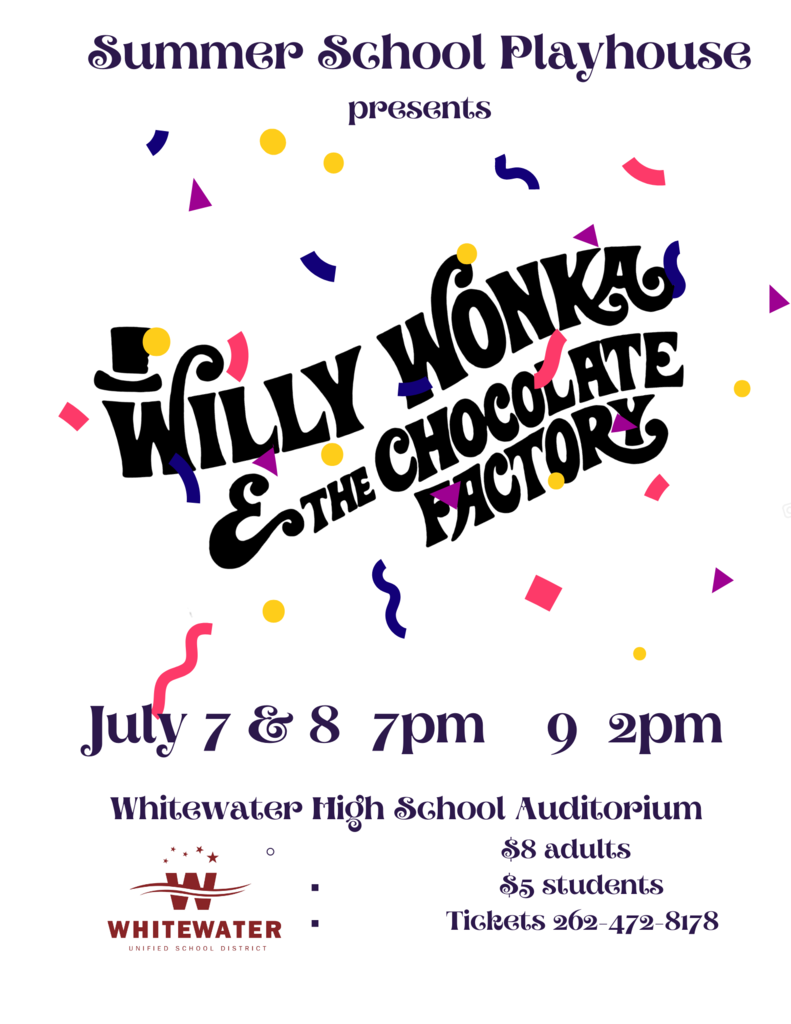 Incoming 9th Grade Students & Families (Class of 2026) I hope you are all doing well! My name is Mike Lovenberg and I am the Principal of Whitewater High School. It is my pleasure to introduce myself to the families and students of the Class of 2026. As our student services department is preparing to meet all incoming 9th graders in the next few weeks and begin the process of registration, I would like to invite all parents to the Whitewater High School Parent University on March 16 from 4:30-7:00pm. Come and join us and learn about the awesome programs offered at WHS, get your questions answered about high school, meet the staff, and explore WHS! Estudiantes y familias entrantes de noveno grado (clase de 2026) ¡Espero que a todos ustedes les esté yendo bien! Mi nombre es Mike Lovenberg y soy el Director de la Escuela Secundaria Whitewater. Es un placer presentarme a las familias y estudiantes de la Clase de 2026. Mientras nuestro departamento de servicios estudiantiles se prepara para reunirse con todos los estudiantes de noveno grado entrantes en las próximas semanas y comenzar el proceso de registro, me gustaría invitar a todos los padres a la Universidad de Padres de Whitewater High School el 16 de marzo de 4:30-7:00p. m. ¡Ven y únete a nosotros y aprende sobre los increíbles programas que se ofrecen en WHS, obtén respuestas a tus preguntas sobre la escuela secundaria, conoce al personal y explora WHS!
GO FIRST Robotics Team!! We are cheering you on, Team #6574!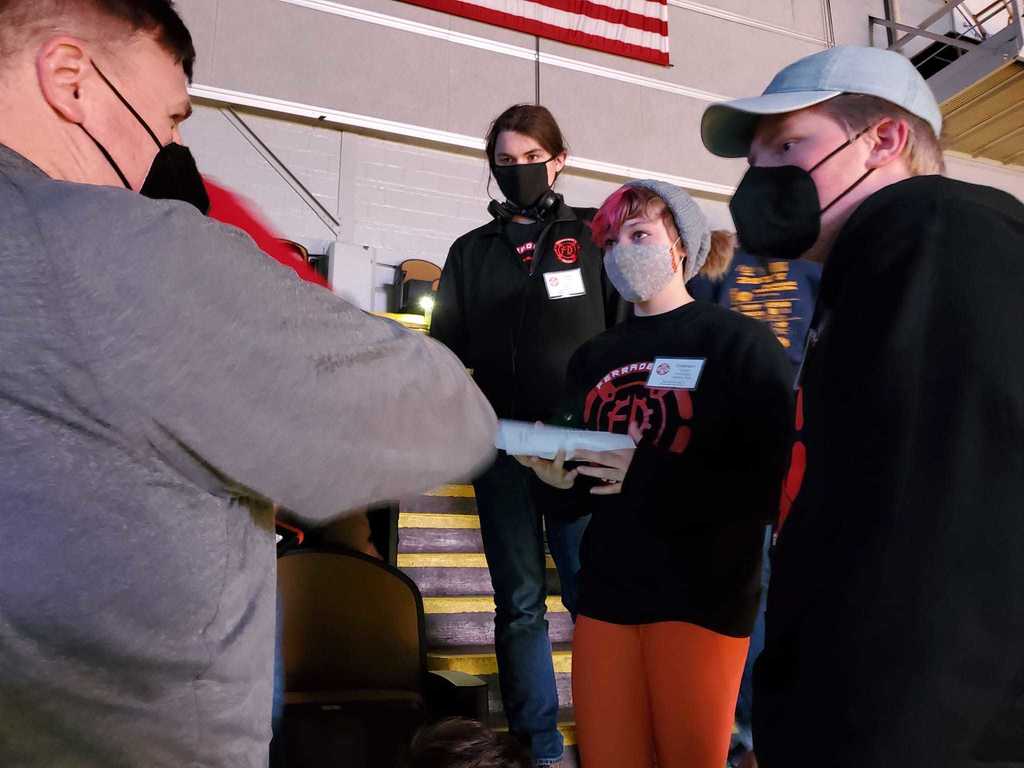 Remember that the open enrollment period for the 2022-23 school year closes at 4 p.m. on April 29th, 2022! Parents and guardians can apply to send their kids to any public school other than the one in which they already reside during the 2022-23 school year. Link to online application here:
https://dpi.wi.gov/oe