Summer School Playhouse presents Willy Wonka and the Chocolate Factory, July 7-9th at WHS Auditorium. Tickets are $8 for adults and $5 for students. Call 262-472-8178.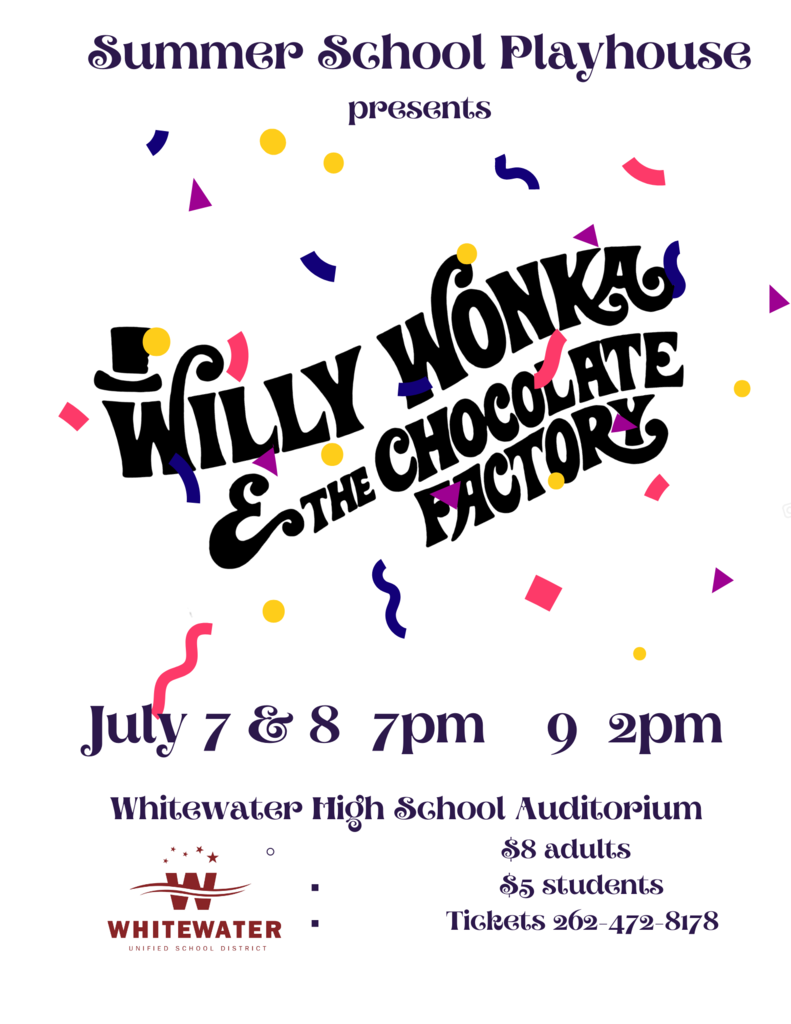 Incoming 9th Grade Students & Families (Class of 2026) I hope you are all doing well! My name is Mike Lovenberg and I am the Principal of Whitewater High School. It is my pleasure to introduce myself to the families and students of the Class of 2026. As our student services department is preparing to meet all incoming 9th graders in the next few weeks and begin the process of registration, I would like to invite all parents to the Whitewater High School Parent University on March 16 from 4:30-7:00pm. Come and join us and learn about the awesome programs offered at WHS, get your questions answered about high school, meet the staff, and explore WHS! Estudiantes y familias entrantes de noveno grado (clase de 2026) ¡Espero que a todos ustedes les esté yendo bien! Mi nombre es Mike Lovenberg y soy el Director de la Escuela Secundaria Whitewater. Es un placer presentarme a las familias y estudiantes de la Clase de 2026. Mientras nuestro departamento de servicios estudiantiles se prepara para reunirse con todos los estudiantes de noveno grado entrantes en las próximas semanas y comenzar el proceso de registro, me gustaría invitar a todos los padres a la Universidad de Padres de Whitewater High School el 16 de marzo de 4:30-7:00p. m. ¡Ven y únete a nosotros y aprende sobre los increíbles programas que se ofrecen en WHS, obtén respuestas a tus preguntas sobre la escuela secundaria, conoce al personal y explora WHS!
GO FIRST Robotics Team!! We are cheering you on, Team #6574!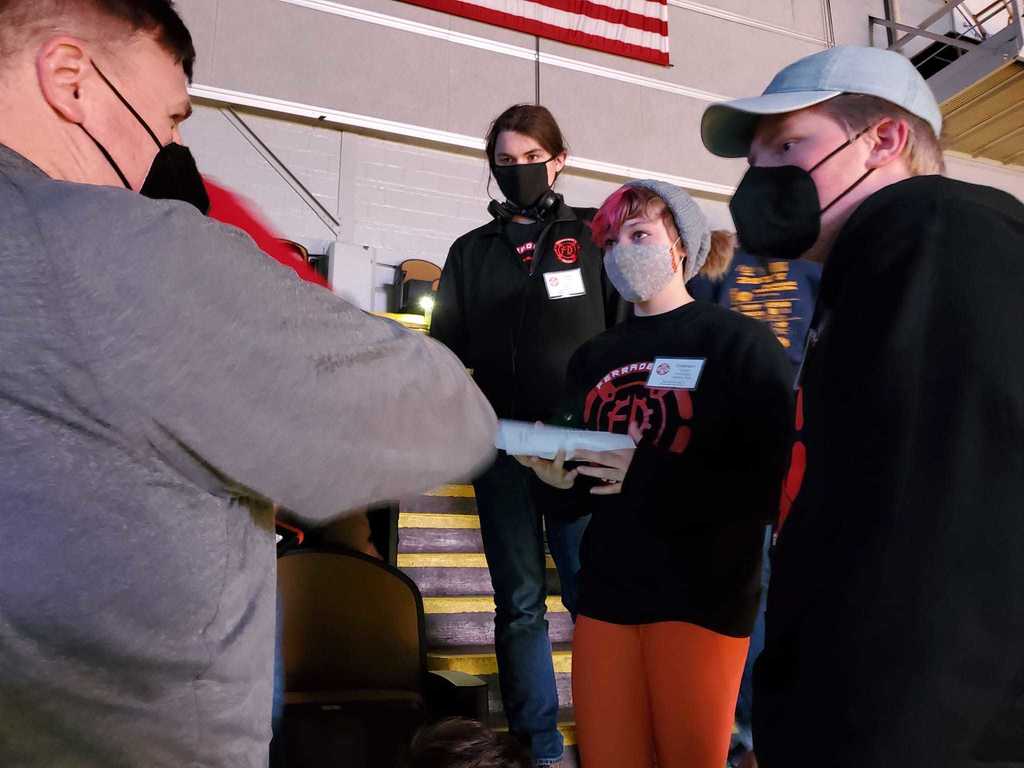 Remember that the open enrollment period for the 2022-23 school year closes at 4 p.m. on April 29th, 2022! Parents and guardians can apply to send their kids to any public school other than the one in which they already reside during the 2022-23 school year. Link to online application here:
https://dpi.wi.gov/oe